Travel The World Through Our Maps and Cities Posters
March 9, 2021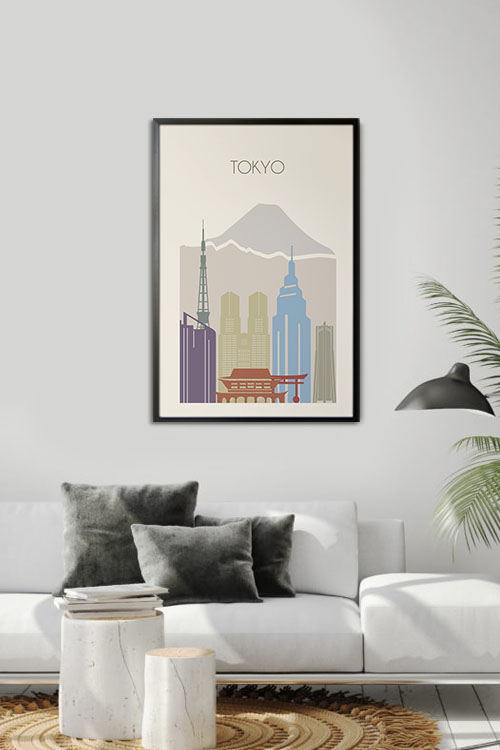 Want to visit different places? Or simply display your favorite travel destination? In artdesign we will help you not only in decorating your walls. But also with a memorable experience in creating wall art. Our collection of Maps & Cities posters have a minimalist appearance, but they give any wall a wonderful transformation.
Transform the overall appearance of your room with maps in line art as they evoke a Scandinavian interior design style. These poster prints will not only feature your favorite city, they will likewise add life to any plain-looking wall. As simple as they may look like, the Maps & Cities posters have the characteristics that will give a boost to the room decor.
Fantastic view in your home
Every home deserves to have a beautiful view and adding decorative materials is one of the fun and interesting ways to transform the feel and appearance of your room. Sometimes we find it hard to decide which items to add. Going to the mall and looking for the right decor may sometimes be confusing.
If this is the case then start with your walls as there are tons of ideas to make your walls vibrant. In the early days, the use of paint is enough. However, things have changed over the years as walls can be decorated in different ways. Artdesign has a wide range of trendy art collections that you may display to create wonderful wall art. 
Maps and Cities posters
One of the categories that you can display is Maps & Cities. These are perfect artworks to achieve a minimalist or Scandinavian interior design style. Needless to say, posters are popular decorative items and will surely make a difference to the total appearance of your home. These poster prints feature unique and attractive maps of different cities around the world. 
Feel and experience the cities and enjoy the adventure they offer. Examples of places that are featured are maps of the Philippines, Paris, New York, and Santorini. You may probably have visited some of these travel destinations. If not, then they may serve as inspirations to be added to your list of vacation spots. 
The posters featured in this category are simply fantastic. They come in different images and colors. Black and white maps are interesting enough to display as they are not only attractive. They can also help create a minimalist effect with clean lines and accurate locations. A collection of black and white maps displayed can make a wall gallery that can be the highlight of your rooms.
Some of the posters also come in pastel colors that will add life to your home. These prints are simply lovely and are perfect in the bedroom as well as the bedroom of your kids. The pastel colors can instantly make any room look vibrant. As such, the atmosphere can be relaxing and calming. The city posters also feature some of the popular high-rise structures that can be considered to be some of the famous travel destinations of the cities featured. 
Final Thoughts
Whatever maps and cities posters your choose, they will not only feature some of the popular tourist destinations in the world. They can also make any room appear stunning and dazzling. Beautify your walls with these stylish posters and make any home lovely and ravishing.