Unique And Interesting Ways To Decorate Your Walls
June 29, 2021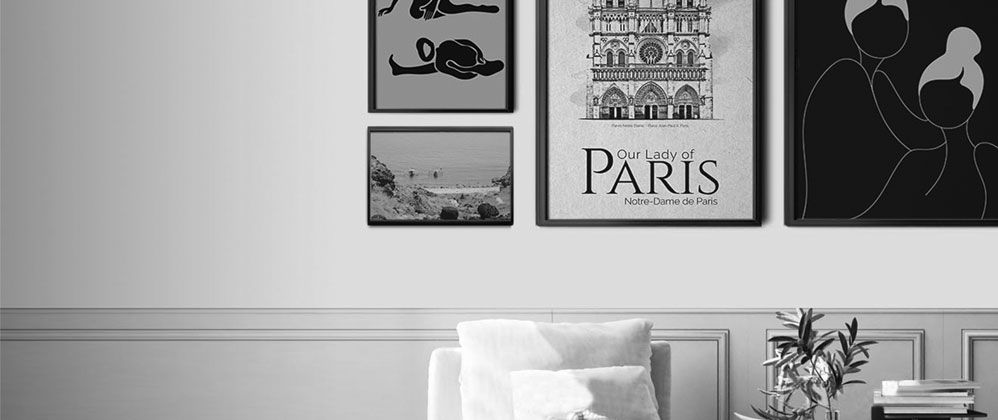 Walls are important structures in every home. It provides shelter, defines an area, and carries load. Walls may also be classified according to their uses, such as walls for fortification, retaining walls, firewalls, and others. Walls may also be the focal point of any room provided they have unique and interesting decorations. Read on to know more about the different ways to create a beautifully designed wall. 
Choosing the right color for your walls 
Decorating the walls may be challenging. You need to choose the right design to make them noticed once your guests enter your home. From selecting the appropriate color of the paint to adding wall art, the wall can appear fun and exciting. Once the right color has been chosen, you can easily paint them on your walls. As one of the components of design, colors are one of the most important elements of home design. Color will also set the vibe of the entire room and have significant effects on the mind and body. 
Glossy walls
You may also love to have high-gloss walls if you want them to look shiny. These walls are polished and streamlined as a result of the texture of the wall material and the reflective coat used. It is also recommended to coat the ceiling with regular paint so that the glossy appearance will be confined to the walls. 
3D walls
Add personality to your walls and make them the focal point of your home with the use of 3D Walls. This type of design can create a wall design that will stand out. 3D Walls are also recommended in small rooms or spaces. These will make the room look more conspicuous rather than being hidden. 
The use of fabric
The addition of fabric can also add texture to your walls. Decorate the walls with large fabric as this can add drama and elegance. With Moroccan patterns and striped linen, you can instantly have a compelling wall design that will be loved by your family and friends. 
Metallic wall design
This can be achieved with the incorporation of anything shiny or metallic. The incorporation of something metallic into the interior can come up with an interesting and elegant wall design. Metallic elements can add dimension to the room such as the incorporation of antique brass and sharp chrome decorative wall accessories. 
Personal collection
The addition of your personal collection is also one of the wonderful ways to make unique and interesting wall art. Look for attractive and fantastic items in your storage areas like cabinets and boxes. Mount them in shadow boxes and hang them on the walls. Good examples are souvenir items, old jewelry pieces, personal collections, and others that may be used. These items may also create a nostalgic vibe and a personalized wall design that many people will adore. 
Poster art
Another wonderful way to create a unique and interesting wall design is through the display of trendy and stylish posters. There are tons of designs available that will totally transform the appearance of your walls. These posters will also add color and life making them look more appealing. In addition to these, the posters can also help in creating a theme that will complete the overall look of any room.