Vintage Posters For A Modern Home
April 6, 2021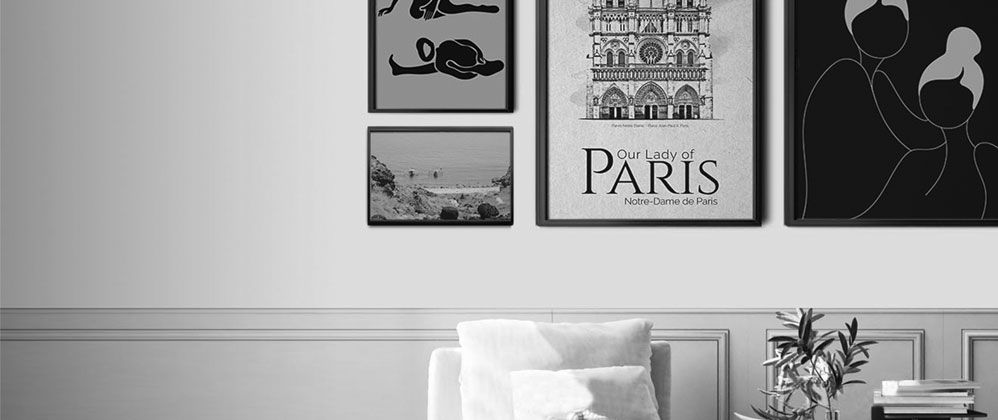 Homeowners who are planning to achieve a vintage-looking interior design may find it to be quite a challenge. Vintage design evokes a feeling of elegance and comfort that will bring you back in time. One of the ways to achieve the style is through the display of vintage-themed posters. 
Vintage-themed posters are some of the home decors that can be used to achieve a classic interior appearance. In Artdesign, we have an impressive collection of posters that can create a timeless beauty. Read on to know why vintage posters are adored by many homeowners and designers.
Decorating with vintage-themed posters
One of the interior decorating styles that is loved by many is the vintage interior style. The style can evoke a nostalgic and comfortable feeling. It can likewise give a sense of history that transports you back in time. 
The use of vintage-themed posters create an extraordinary wall art in almost any home or living space. Having your first poster can give a mesmerizing feeling that urges you to collect more. These posters can make cool combinations of designs, collectability, and good value for money. Some of the original vintage pieces may be quite costly and not every household can afford them. Many of the vintage-themed prints are reproductions of popular artists.
Vintage posters come in fantastic and eye-catching designs. With the right posters, they will surely create a unique and attractive wall art. These posters can likewise help in creating a theme in your room. For example, old images of diners, food, and beverages can create a Parisian cafe vibe. 
The bedroom is another area where you can be versatile when it comes to interior decorating. Add posters that feature fashion or cosmetics to have that 50s or 60s feel of classic movies. Add prints of art and theater, festivals, or exhibitions in the living room and use them as conversation starters for guests in the living room.
Achieve the vintage style in simple ways
With a little creativity, imagination, and inspiration, you will be able to achieve the design style that will remind you of your grandma's house. Here are some of the ways to that can help you achieve the style:
Display antiques – the foundation of vintage style are antiques. However, not all antique items can be displayed. Choose the items that best fit your taste and style. Too many antiques can also be overwhelming and can be an eyesore.

Focal point – create a room focal point with a decorative item such as a classic looking poster, antique items, or old and restored furniture piece. 

Vintage patterns and colors – these are the elements that will bring the vintage atmosphere into your home. For instance, polka dots will take you back to the 50s and can likewise create a fun and exciting atmosphere.

Upgrade the walls – there are many decors that can spice up your walls. Vintage-themed posters for instance, can easily create the theme that you want. Black and white prints can give a timeless and elegant room appearance. Posters that feature vintage cars can boost the vintage theme and can likewise be used as the focal point of your room.