Wall-Covering Ideas, You Might Find Useful
September 7, 2023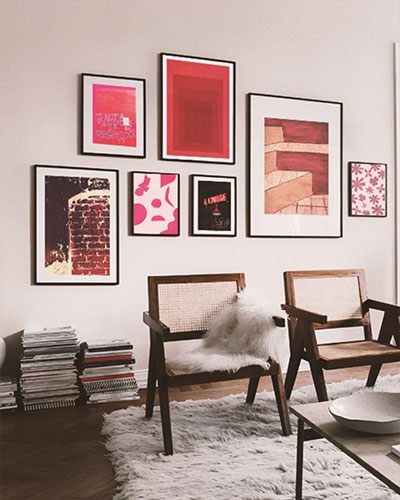 The walls are usually the first thing you see when entering any room. It is a necessity that they are designed and decorated correctly to add value to any home. Many homeowners are satisfied with the paint and wallpaper. However, other ingenious and innovative ways exist to make the wall look more remarkable and exciting.
Paint is the standard wall covering in many homes. The colors usually used are white, cream, yellow, and pastel. Unfortunately, staring at plainly colored walls may be dull. These days, creative and artistic designing of the walls is becoming the trend. 
You can create a compelling wall design using different materials to impress your family and friends. Here are some ideas you can use to make the walls look fun and exciting in your home. 
Add thrill with floor-to-ceiling tiles
Adding tile to your walls is one of the exciting ways to cover the walls and should be done to only one wall of the house so as not to be overwhelming. The tiles not only give beauty to the living room but also give an impression of a high ceiling. 
Give your walls some wood elements
This wall-covering project can be done by recycling or upcycling certain wood materials, such as palettes. Adding them to the walls can give a rustic appearance to the living room. 
Be innovative with stencils
Shapes and other motifs can be a focal point in the living room. This can be done by yourself, or affordable stencil materials are available in the market.
Creativity with wall decals
Wall decals are some of the affordable ways to decorate the walls. They are also easy to install and can be purchased online or in many home improvement stores.
Set the trend with prints 
Prints or posters come in many designs and are available online or in different shops. Posters can easily add style to any home and make them look appealing. Framed posters are even more interesting as the type and colors of the frames add beauty to the prints and the walls. 
Add personality with fabric
Fabric can be used to cover the entire wall, or there is also available fabric in squares that you can buy and display in astonishing patterns.
Incorporate texture for a beautiful wall appearance
Adding texture to walls can bring character to the whole room's interior. Usually, this is done by home improvement professionals. With some imagination and resourcefulness, you can add texture to the walls with any material available, such as combs, brooms, cloth, and sponges. 
The texture of the wall likewise depends on paint, drywall mud, and machine use. These are efficient for large surfaced walls as you will have a large area to display your creativity.
Walls in any space can be helpful aesthetically and functionally. Think of it as a large blank canvas where you can employ your creativity in decorating them. In addition, decorating the walls with coverings can add value to your home, especially if you are considering selling them in the future.