February 17, 2021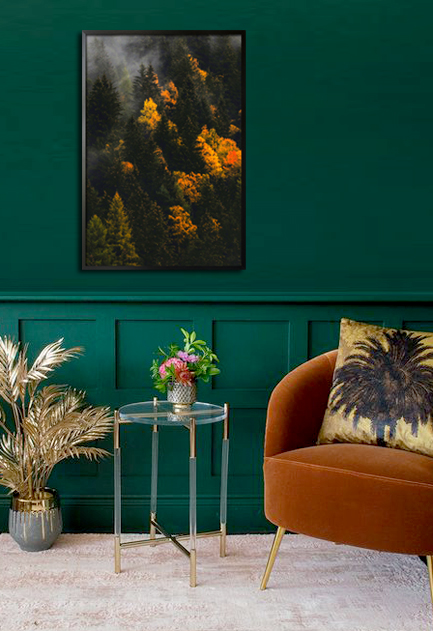 Green design is a method and approach to building and designing with minimal detrimental effects on human health and the environment. It is the responsibility of the designer and architect to look for means in protecting the environment with the procurement and use of environment-friendly materials and methods. 
Why choose a green design?
It is observable these days that the environment is suffering a lot due to different human activities. Over the years, humans have created products and have done a lot of activities that can be harmful to health and the environment. As a result, pollutants can be seen in many forms and climate change has become more evident.
Experts believe that if these abuses to the environment continue, the planet would be inhabitable. As part of the ecosystem, humans need to create ways and means to sustain the environment. As such, environmental-friendly materials and processes have been made to create a more sustainable environment for generations to come. 
Designing for the future is one of the goals of green design. It is of utmost importance for the design that space may have multiple functions and can still be used in the future. Also part of the design is to consider how space can be converted without replacing the existing materials as well as minimizing the impact on the environment.
Characteristics of Green Design
With proper planning, resourcefulness, and creativity, green design can be easily achieved. The design has been the trend for some time now around the globe as many designers and homeowners saw its benefits. Below are some of the important traits of a building that employs green design:
Efficient use of energy, water, and other resources

Minimal waste production

Health protection of occupants
Just like any other design, green design has its benefits that must be considered:
Protection of health and environment

Improve the quality of air and water

Less waste production and emission

Conservation of natural resources

Cost-efficient

Improve the quality of life

Increase productivity of the occupants
Greens with nature-inspired poster prints
Decorating the interior with a touch of nature is one of the ways to bring the environment to your room or space. The addition of elements of nature has been known to give numerous benefits. One great example is the Japanese-styled interior. Adding elements of nature like water, earth, and plants evoke beauty as well as a calm and relaxing room atmosphere. 
Adding greens to your home is not that complex. There are many kinds of plants that you can display as well as other decorative elements to achieve a compelling design style. The display of nature-themed poster art is one of the fastest and easiest ways to create a room that is cool and awesome. 
The good thing about posters is that they are cost-efficient and can evoke a mood that can also be observed from other elements of nature. In addition to these, nature-themed posters can serve as an inspiration and probably a reminder for all of us to be proper stewards of the environment.
Nature-inspired poster art is the trend these days as they have an incomparable beauty. In addition to these, the art prints can also create memories that can be shared with your loved ones.