Why the 80s Style Keeps Coming Back
January 27, 2022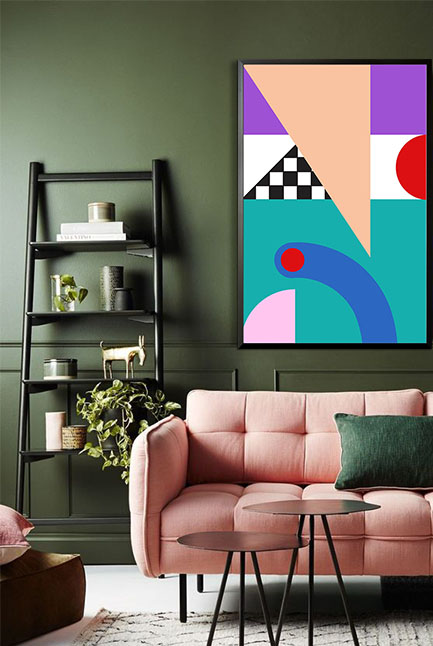 It is a fact that the 80s design style is making a comeback. Many of us have witnessed the highlights of the decade and there are many good words to describe them. Technology may not be that advanced at that time, but life was enigmatic. Kids then were more engaged with physical activities. Music and films were also phenomenal. Of course, the styles then were remarkable. Though there are things that should be left behind, the 80s design style defies that catch-phrase. It keeps coming back and there are many good reasons why. 
History of the style of the 80s
It is no joke when you hear that the 80s design is synonymous with "bad taste". In fact, there are many queer styles that emerged during the decade. But, just like any other thing, the 80s gave birth to extraordinary creativity and freedom of design. Although it is a period of experimentation and trials and errors, we can learn so much from the 80s. 
To make things more fun and exciting, the 80s design cradled some of the very diverse movements. For instance, the 80s design style was greatly influenced by art deco. The interior is seen with lots of mirrors, while the color palette is filled with soft colors and pastels. Furniture pieces were bold and heavy and can be overwhelming at first glance. 
The 80s also became popular because of Shabby Chic design style. Old items underwent upcycling to add a touch of elegance and sophistication. It is also common to see chintzes, antique chandeliers, skirted furniture, and creamy colors in the 80s. Though these were popular decades ago, they still remain famous up to this day. 
The most striking of all is the Memphis design since it is about the use of colors, patterns, and others. Many find this style bizarre, but it has elements that make it appealing and stimulating. 
How to achieve the 80s style
If you think that achieving the 80s design style is challenging and complicated, think again. You may already have some items needed to look like the 80s. Huge rooms, carpeted bathrooms, psychedelic colors, geometric patterns, and more. Some of these may have gone too soon but there are those that still hit the trend these days. 
The color scheme of the 80s
The color wheel plays an important role in interior design. When talking about the colors of the 80s, just think about the wildest and boldest color combination that you can imagine. At first, the dominant colors are pastels along with black and white, teal, and coral. The Memphis design introduced color blocking with primary colors. 
Patterns and graphic design
Geometric patterns are common in the 80s design style. Other styles that are recognizable are animal prints and doodles. Be sure that these are colorful and funky.
Color blocking
Color blocking is the mixing of two to three bold and contradictory colors. As a result, bold statements are created. 
Mix and match
80s interior design style is not about being subtle and classic. It is about decorating your home to your heart's content. Sometimes decorating the interior means matching the patterns on your furniture, rugs, dress, and others. Think about being unusual and bold. 
Happy decorating!