Wine Posters To Celebrate Special Occasions
May 26, 2021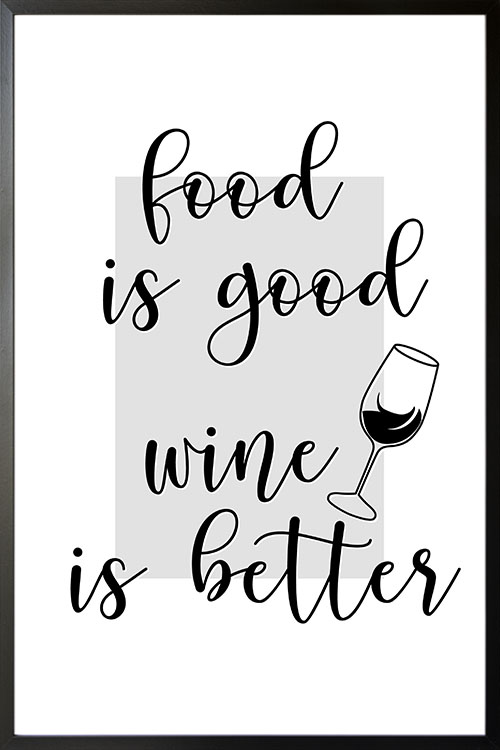 Whether you are celebrating your birthday, anniversary, or holidays, wine posters can easily add life to your rooms. Wine is one of the popular beverages and almost consumed every time. There are different kinds of wine and each is treated special. 
Red wine, for instance, has been known to have several medical benefits. Red wine is known to boost immunity, manage diabetes, and obesity. The antioxidants have many beneficial effects on our health. 
Our wine posters are not only interesting. They also evoke beauty to the overall appearance of your rooms. Looking for ideas or inspirations to decorate the kitchen or dining room? Our wine posters are perfect to make the rooms look vibrant and unique. Wine posters can likewise add style and statement to your rooms that will leave your guests with awe. 
Wine posters – perfect for any celebration
Many people love wine for different reasons. Whatever the reasons be, a bottle of wine can be seen whenever there is a celebration. Wine has the ability to imbue the drinker with pleasure by the sense of sight, smell, taste, and touch. By just looking at a glass of wine, you will be able to experience its beauty and taste. 
Artdesign has a wonderful wine poster collection that can complete the appearance of your rooms. Celebrate special occasions with your loved ones and be captivated with the wall art that wine posters create. The bottles of 3 poster are even more attractive with the colors they evoke to the whole room. 
Wine and Bread poster also add life to the room. With warm colors and attractive illustrations, you will be able to create wall art that will be the focal point of your dining room. Wine posters can even create an illusion of having a bigger room. With the light-colored background and minimal appearance, your room can appear spacey and bright. 
Prepare the dining room for a romantic dinner with your loved one. A table with a candle, steak, and a bottle of wine will complete the lovely ambiance. Wine posters can even enhance the mood creating a more romantic vibe. Complete the dinner with a soft classic music and you will need not empty your pockets for an expensive dinner in a fancy restaurant. 
Classy and sophisticated rooms
The posters do not only add color and life to your rooms. Wine posters also add style and statement. Over the years, wine is associated with the word classic and elegant. One good example are classic movies where the characters hold a glass of wine in various scenes. 
Just like old films, the posters also evoke a classic or vintage appearance that is perfect for any room. The theme can give a serious look that will be loved by your parents or even by your grandparents. A feeling of nostalgia may also be experienced along with matching decorative items and wall color. 
Dark colored walls are also a good canvas for the display of wine posters. They can easily blend and create an ambiance that you will love. Along with food and drink posters, you will have a wall art that will catch the attention of your family and friends.