Agie is a 25 years old fashion model, fashion designer and an entrepreneur. She have worked with artdesign Studio to create her own collection of posters that represent her personality and style. We sat down with her to find out more about her style and her upcoming collection.
You are an inspiration to many when they are looking for interior design inspiration! At what age did you become interested in interior design?
Even in a young age, I'm interested in arts and design, but I didn't really notice it until I reached the of 14. Since then my love for arts become vast.
Let's talk more about your artdesign art/collection! First of all, can you tell us more about why you wanted to work with artdesign?
Working with fellow creatives can spark inspirations and acquire glean knowledge without being aware of it because it's free flowing. Sharing knowledge with the ones you worked with is always a joy, especially when you make art. Also, it's another way to support artdesign and our local creatives, for them to be more exposed in the industry.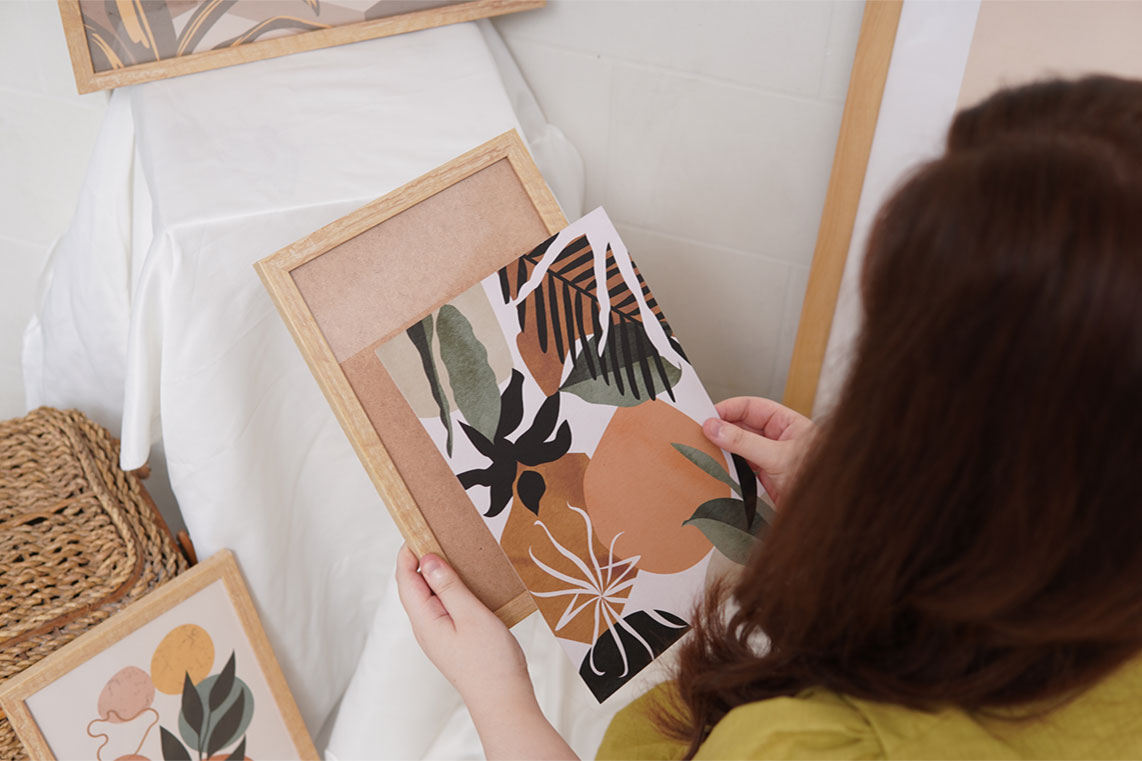 How did you work with artdesign Studio?
It's purely by accident, but an unexpected one. Working with artdesign Studio made me express myself more, and it's nice working with fellow creatives.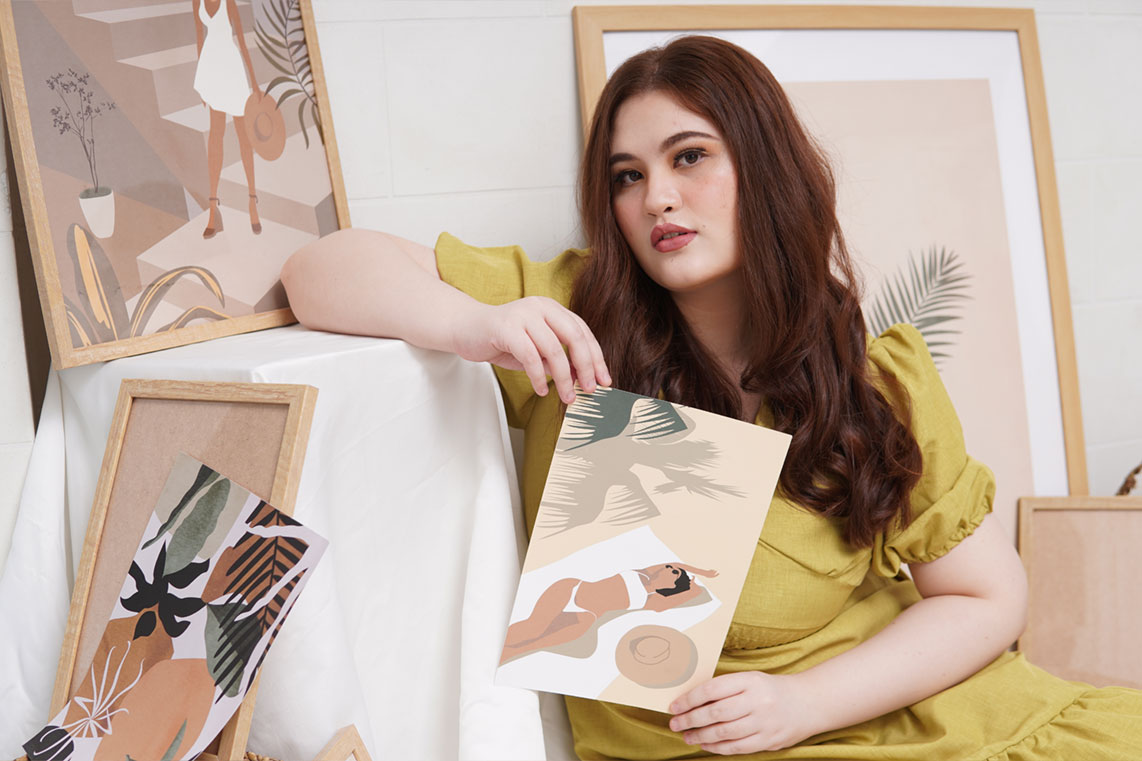 What feeling did you have as inspiration when you created your collection?
By creating this collection, my main inspiration would be women. I wanted to spread a sense of empowerment towards each one another and for them to feel accepted. By spreading love and positivity, it can create a safer place for everybody.
What kind of person did you have in mind for this collection when you created the motifs?
For this collection, I wanted to empower women of all ages, class and race regardless of where they come from because we women are different from one another and that's fine. Being different doesn't make you an outcast and by that being said we don't need to ride the wave to be a stereotype group. It's to show that we support each one of them by means of art.
How do you plan to style the designs from your collection in your own home?
I'd love to place it on the white walls present on my home to make an accent statement piece and tweak it. Having an accent piece can easily make a difference when you have a minimalist home. It can bring the best atmosphere for your home.
SHOP THE ART